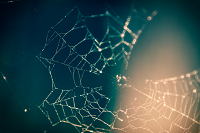 Arguably the most important technology component in any modern business or organisation that uses digital communication, is the network that allows communication to happen. Often the network is viewed as the physical wires and switches that make up any network, regardless of size. This is a valid view, but today we need to be thinking beyond the physical restraints of the office network, allowing us to connect people, wherever they may be.
Virtual Private Networks or VPNs are software created networks that can behave in a similar manner to physical networks. The main purpose of a VPN is to extend the office network beyond the physical boundaries, using publicly available networks, such as the internet, to connect people into the office network, no matter where in the world they are. The connection is secure by using a method that creates an encrypted tunnel from each end that only those authorised at each end can see. Anyone in between each end cannot see into the tunnel and the data that passes along the tunnel is secure, it's very similar to having a very long cable plugged into your office network that you can carry round with you.
So what's the point? A VPN can be used for:
As an enabling component in a flexible working strategy.
To enable secure home working.
To securely connect branch offices without expensive leased lines.
To enable secure mobile working.
To allow secure communication from many diverse locations.
As a software component a VPN can operate over both wired and wireless networks, it doesn't matter what the network medium is, the VPN just needs either end to be able to say hello to each other to setup the private tunnel.
To find out more and to see how your organisation can benefit from a Virtual Private Network email Nick Wright at This email address is being protected from spambots. You need JavaScript enabled to view it. , go to the contact page and send a message or call on 01772 915045.
You have declined cookies. This decision can be reversed.
You have allowed cookies to be placed on your computer. This decision can be reversed.