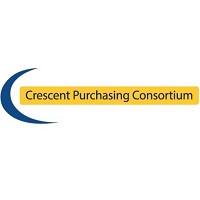 CPC are a purchasing consortium, owned and run by the FE sector. We provide our members with specialist advice on best spending practices and how to obtain best value for money.
Our main purpose is to produce EU-tendered purchasing frameworks. CPC frameworks cover a wide variety of products and services, and our aim is to continue to develop this portfolio in line with our members' needs.
We harness the collective spending power of our members to drive down costs from our suppliers, meaning that we can deliver savings that couldn't be obtained through tenders done by individual institutions.
CPC engaged Nick Wright of Omit Computing to assist in the development and assessment of tender documentation pertaining to ICT solutions and Network Infrastructure.
We received an extremely professional and knowledgeable service from Nick that facilitated a successful contract launch for our members. We will certainly be seeking his support for future projects.
Pat Condon
Contracting and Compliance Manager
You have declined cookies. This decision can be reversed.
You have allowed cookies to be placed on your computer. This decision can be reversed.