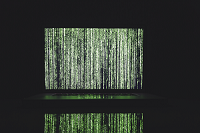 In these days of modern privacy and data protection laws, making additional copies of any personal or sensitive data that you hold or process can introduce more risk and complications. Creating more copies makes the job of safeguarding that data more difficult. Backing up your data is just one unavoidable way of creating additional copies of data, unavoidable because backing up your data is a must. One way to reduce the risk of additional copies created by backups is to introduce an additional level of protection, this is where simply copying your files to a safe location is not sufficient. 
An appropriate level of protection for backed up data can be introduced by encrypting the backup, this means that the data is locked away with a private key and only the keyholder or someone with access to the key can unlock it again. This means that if backups are lost, stolen or misplaced they cannot be read by anyone without the key. Backups are generally more prone to loss as they move location more often than your everyday production data, due to being physically moved to an offsite location or stored in a public or private cloud storage system.
This sounds quite complex and secretive but the method is quite simple and easy to deploy and can be introduced into a current backup regime with little disruption. OMiT uses backup software that can encrypt the backup data both in transit and at rest ensuring privacy and protection both during the backup process and after, giving you peace of mind that your backups are safe and in the event of a loss, your privacy and that of your customers can be assured.
For more information email Nick Wright at This email address is being protected from spambots. You need JavaScript enabled to view it., go to the contact page and submit a question or call on 01772 915045.
You have declined cookies. This decision can be reversed.
You have allowed cookies to be placed on your computer. This decision can be reversed.