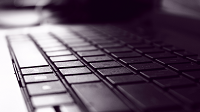 OMiT Computing is an Information Technology Consultancy based in the North West of England and is run by Nick Wright. Nick has almost 20 years experience in the IT industry and has worked in both the private and public sectors for large organisations, gaining a wealth of experience in all aspects of IT service provision. The vision of OMiT Computing is to bring enterprise quality IT experience and service to small and medium businesses and organisations, enabling them to take advantage of technology in a way that drives their visions forward, helps to safeguard their critical data assets and fits their budget.
OMiT Computing focuses on:
Strategic IT planning
Backup and restore systems
Secure email and messaging
Secure remote access
Device Security
Secure Data Transfer
The solutions provided by OMiT Computing are bespoke and appropriate to our clients, there is no "out of the box" solution peddling or trying to fit a client to product. Solutions can be provided to meet all requirements and all budgets.
To find out how OMiT Computing can help you contact Nick Wright, This email address is being protected from spambots. You need JavaScript enabled to view it., complete the form below or call on 01772 915045
You have declined cookies. This decision can be reversed.
You have allowed cookies to be placed on your computer. This decision can be reversed.