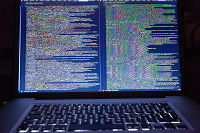 If you use technology, whether it be for a hobby, for your studies or for your business, there will come a time when something goes wrong. It may be an errant keystroke, a failed piece of hardware or a spilled cup of coffee, it doesn't really matter what it is, the result can be the same, you will lose data. This ultimately translates as a loss of something precious to you, that may be your time, your reputation, or your money. Data loss is never simply just loss of your data, there is always an impact on your life in some way.  
Things can go wrong in many ways, here are just a few examples:
Natural disaster: Flooding is becoming increasingly common and increasingly a cause for loss of equipment.
Theft: Computers, laptops, mobile phones etc are always attractive to thieves
Mistake: Anyone can hit the wrong key and send their work to the bin.
Cyberattack: Sounds ominous but can be as simple and impersonal as a computer virus, people are increasingly exposed to a form called "Ransomware" that targets and ransoms your data.
Hardware failure: Parts fail, they always have and probably always will, if a hard drive fails it can be very expensive if at all possible to recover your data.
Software failure: Modern software is increasingly complex and crashes happen that can take data with them.
The good news is that your loss can be minimised by something that is very simple and cost effective to achieve. All you need to do is backup your data regularly to a location where it is safe and can be easily retrieved. A backup can be as simple as copying your important files to a usb drive and then storing the drive somewhere safe. Safe means somewhere that it cannot be affected by the same problem that affects the data. A backup can also be very complex where multiple systems are involved and security and recovery times are critical. The main point about a backup regime is that it should be appropriate taking all factors into account, such as the value of the data, the cost of loss, the cost of the backup system, the security of the backup system, the time to backup and the time to recover. When deciding how to backup your critical data you need to take these factors into account to make sure you are appropriately protected at an appropriate price.
If you need any more convincing visit World Backup Day, this event occurs annually on the 31st March, the day before April Fool's Day, and aims to promote backing up data to the world. Visit their site and watch their video "What would you do if you lost everything?". Remember also that although we use the word "backup" an awful lot, the word "restore" is just as important, because a backup that can't be restored is useless.
Backup is not something that you should do regularly in isolation you must also test your backups by restoring them regularly, it forms part of an appropriate regime, that to remain safe against loss, needs to become part of your routine.
For advice, guidance and practical solutions to safeguard your data email Nick Wright at This email address is being protected from spambots. You need JavaScript enabled to view it., go to the contact page and submit a question or call on 01772 915045.
You have declined cookies. This decision can be reversed.
You have allowed cookies to be placed on your computer. This decision can be reversed.